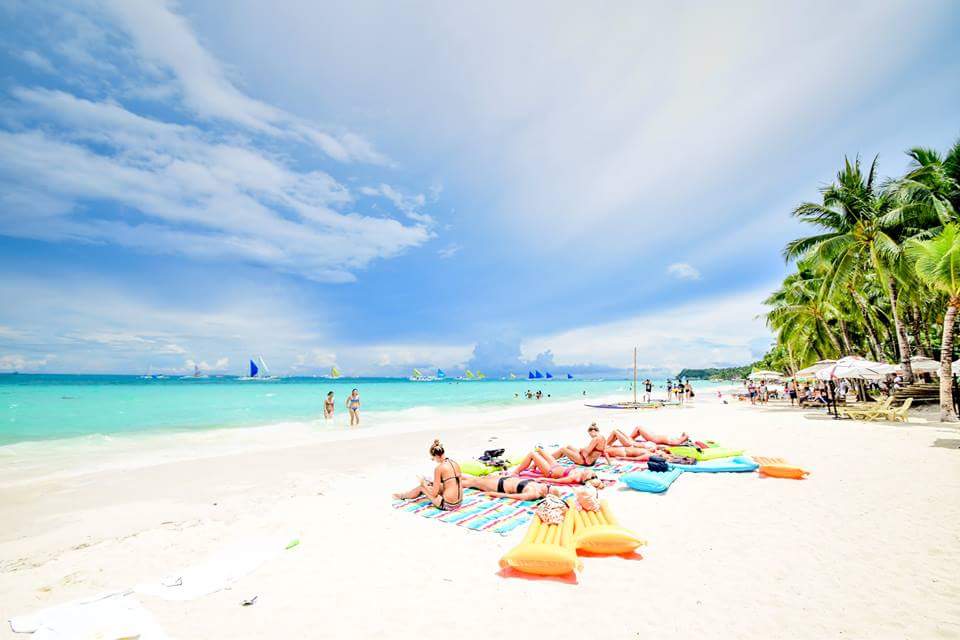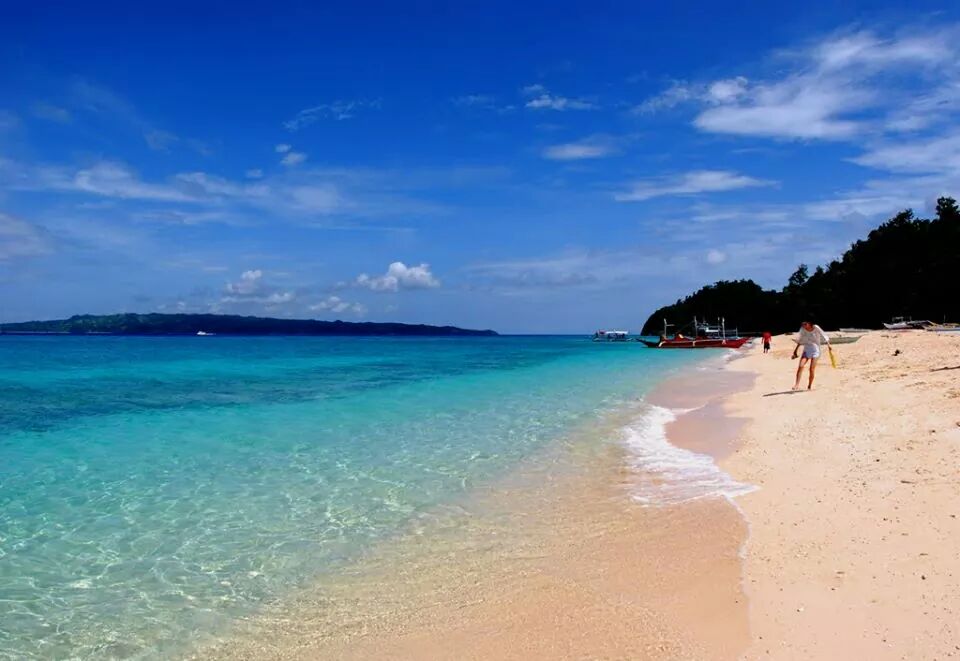 Boracay is known as an island paradise because of its powder white beaches and crystal blue water, tropical palms and flowering plants, and a healthy marine life under the seas. Boracay is the beach capital of the Philippines and is one the major destinations / tourist spots in the world. In fact, Boracay is often called "the world's most beautiful tropical island."
The more active will appreciate water sports and activities such as sailing, kite surfing. wind surfing, snorkelling, diving, and jet skiing. But the fun in Boracay doesn't end when the sun sets. Boracay night-life pulsates with many bars, restaurants and discos serving food, drink and fun until dawn.
Favorite spots to begin the night include Exit Bar or Bom Bom Bar, wh
Boracay is one of a cluster of islands of Panay in the Western Visayas region of the Philippines. It is a small bone-shaped island located approximately 200 kilometers south of Manila.
Boracay Island used to be called the "Land of the Atis" because its first settlers, the Negritos or Atis. The Atis farmed and fished in Boracay for centuries. Boracaynons, or the people of Boracay depended largely on fishing and coconut plantation. Copra, the dried meat of coconut, was traded to businessmen from Aklan in exchange for rice, goods and commodities.
In the 1960's and 1970's, Boracay became popular among families from Panay. A German writer published a book about the Philippines in 1978, describing Boracay history and the beautiful island in details, and the island was introduced to the world. This marked the beginning of a tourist "boom". Since then, Boracay has changed from a sleepy, sparsely populated island, into a tourist destination.
Great pains have been made to preserve Boracay's natural beauty amidst the rising development. Beach cleanups, planting corals, recycling, and strict zoning and building requirements help to keep Boracay's place as one of the most beautiful islands in the world.
Diniwid Beach
Diniwid Beach is the beach located closest to the gym, just a short 5 to 10 minute walk away. Located on the northwestern end of White Beach, the two beaches are separated by a rocky cliff, connected only by a narrow footpath carved into the rocky cliffside.
Diniwid offers a 200 meter shoreline that is just a 5 minute walk away from the start of the famous White Beach. Diniwid is more quiet and secluded compared to White Beach.
Diniwid also offers a uni. Spider House is a longtime local favorite. Wahine serves . Zapravka Bar